China'Watch'Canada
Keeping an eye on Communist, Totalitarian China, and its influence both globally, and we as Canadians. I have come to the opinion that we are rarely privy to truth regarding the real goal, the agenda of Red China, and it's implications for Canada [and North America as a whole]. No more can we rely on our media as more and more information on China is actively being swept under the carpet - not for consumption.
Thursday, October 19, 2017
Dragon's eye
threatens Tibet
Editorial | 10 Oct 2017 9:59 AM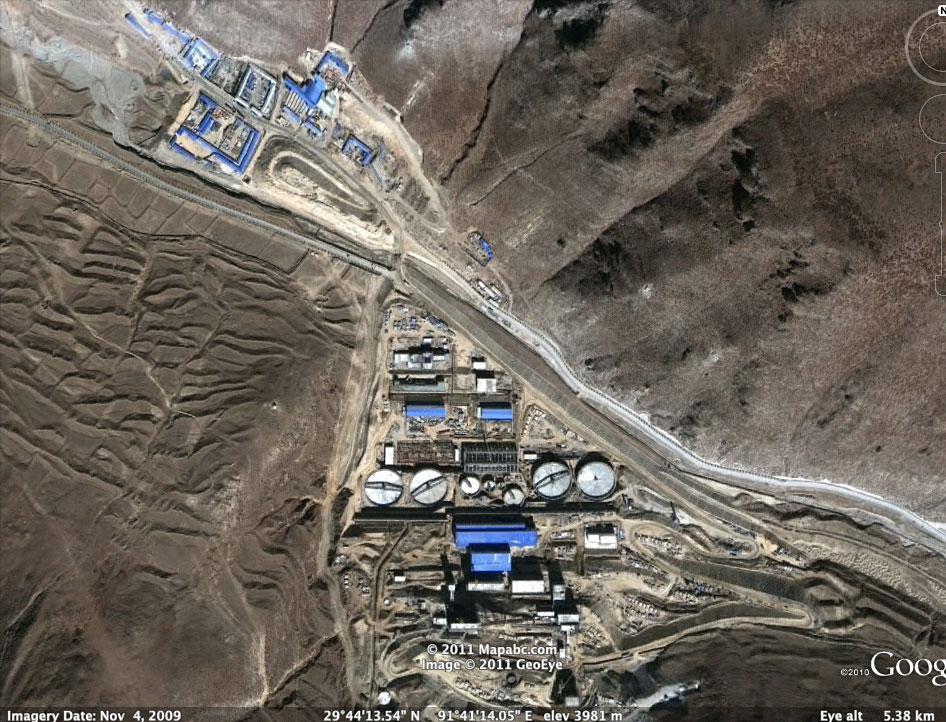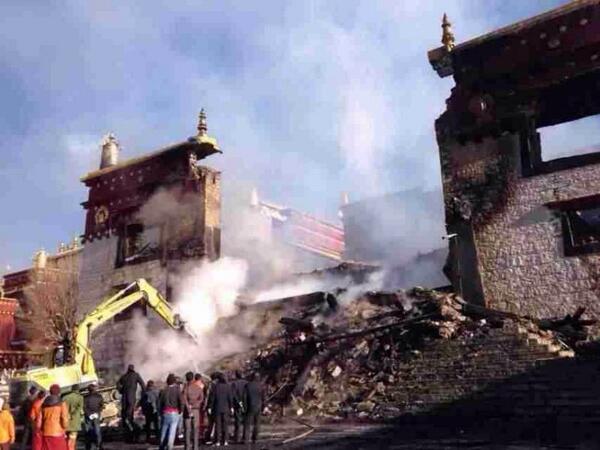 Dragon's eye poses threat to Tibet Editorial | 10 Oct 2017 9:59 AM With rising Chinese oppression and its failure to get adequate international support, the Tibetan movement for survival and autonomy is steadily losing visibility. Upset with the indifferent attitude of the international community and the United States towards this most afflicted nonviolent resistance movement, the Tibetan government-in-exile had no option other than to convene a first-of-its-kind conference, named Five-Fifty Forum, recently, to outline their future plans. This included a five-year plan for pursuing a return to dialogue and negotiations with China. The delegates vowed that if that plan could not be achieved within a stipulated span of time, the Tibetans would plan for another 50 years of resistance to China's occupation, systematic repression and attempted cultural genocide in Tibet. Notably, the nationalist Tibetans are neither seeking ethnic purity like the militant Buddhist nationalists in Myanmar nor demanding a separate state like the Kurds in Iraq. The Tibetan leadership-in-exile at Dharmashala in India is pursuing a proverbial 'middle-way approach' of their deity Lord Buddha that seeks limited autonomy within the Chinese system. Tibet is ranked second in the list of the least free places in the world, by Freedom House. Despite this, it does not make enough ripples in the global media, whereas Syria and North Korea continue to dominate the headlines, thanks to the threat of terrorism and nuclear war. One reason for this can be attributed to the mode of resistance adopted by the Tibetans. On the other hand, China is keeping its dragon's eye on the Tibetan Plateau with all the possible measures, including the advanced electronic surveillance and deployment of spies. Chinese President Xi Jinping's belief that security and stability in Tibet is his goal, is causing a fatal impact on the Tibetans. Not only that, President Trump has also ignored the issues of human rights and nonviolent movements in Tibet. This, despite the fact that the Tibet issue could provide the pressure point that Trump has been seeking in his dealings with Beijing. Economic leverage hasn't worked to influence China's calculus on matters such as North Korea, but adding the Tibet issue to the US-China agenda would attract the Chinese leadership's attention.
Read more at:
http://www.millenniumpost.in/editorial/dragons-eye-poses-threat-to-tibet-265886
Wednesday, October 18, 2017
Chinese billionaire
Xingfa
Ma
buys two cattle stations in northern Australia
First posted 15 July 2015 at 8:46 pm
Chinese billionaire and owner of a major ball bearing manufacturing company, Xingfa Ma, has bought two cattle stations in Australia's far north for about $47 million.
Wollogorang and the neighbouring Wentworth station are located on the Northern Territory and Queensland border and back onto the Gulf of Carpentaria.
Xingfa Ma is one of China's richest men. His company, Tianma Bearing Group, established TBG Agri Holding Limited, in August last year as a subsidiary company in Australia.
The purchase of the two Gulf stations adds to Mr Ma's significant portfolio of Australian properties, which includes Balfour Downs, Emu Downs and Wandanya Station in Western Australia.
Lex Heinemann, from Heinemann Rural, said the private sale, which includes 40,000 head of cattle, took three months to negotiate and was finalised on Wednesday.
"All that has happened and all approvals have been received. In fact, the property has been settled," he said.
"Yesterday was the day that money changed hands."
Combined, Wollogorang and Wentworth are 705,700 hectares and have 80 kilometres of Gulf of Carpentaria coastline.
The properties have been owned and operated by Territory cattlemen Paul Zlotkowski for decades.
Danny Thomas, from CBRE, was the other agent involved in the sale and said the purchaser would continue to keep the properties as substantial beef operations.
"I think this particular purchaser sees other development opportunities," he said.
"I don't really understand, and I don't know that anybody really does, precisely what he might be thinking.
"But he certainly was very attracted to the fact that it had that long ocean frontage and he was very attracted to how spectacularly beautiful the property is."
Mr Thomas said there was domestic interest in the property.
"I think it [this sale] demonstrates there is renewed confidence in northern Australia," he said.
"To get the record straight, the interest that is in northern Australia at the moment is not exclusively foreign.
"There are a whole lot of companies including the largest beef businesses in Australia who are looking to expand aggressively."
It is the second Northern Territory cattle station to be bought by Chinese interests in the last 12 months, following the historic purchase of Elizabeth Downs by the Sichuan Ying Xiang Group.